An engaged team is a safe team. End of story.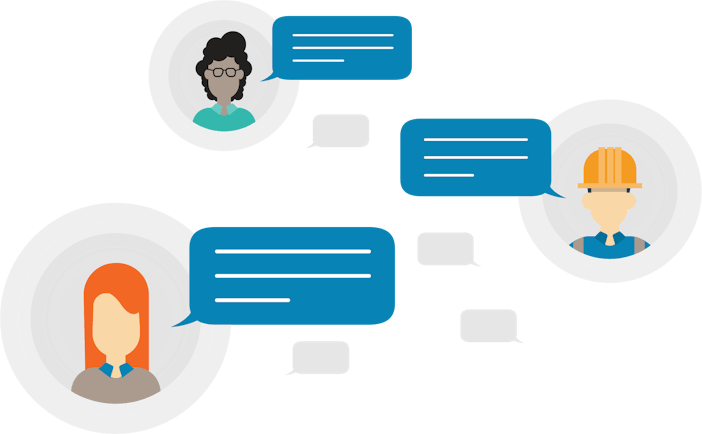 Connecting your team makes them safer and more productive
Safety collaboration drives deeper engagement, communication, and trust within your team. Your people can create reports, and get alerted to issues their teammates raise. They can comment on reports to discuss complex situations, or seek input from you and your H&S consultant.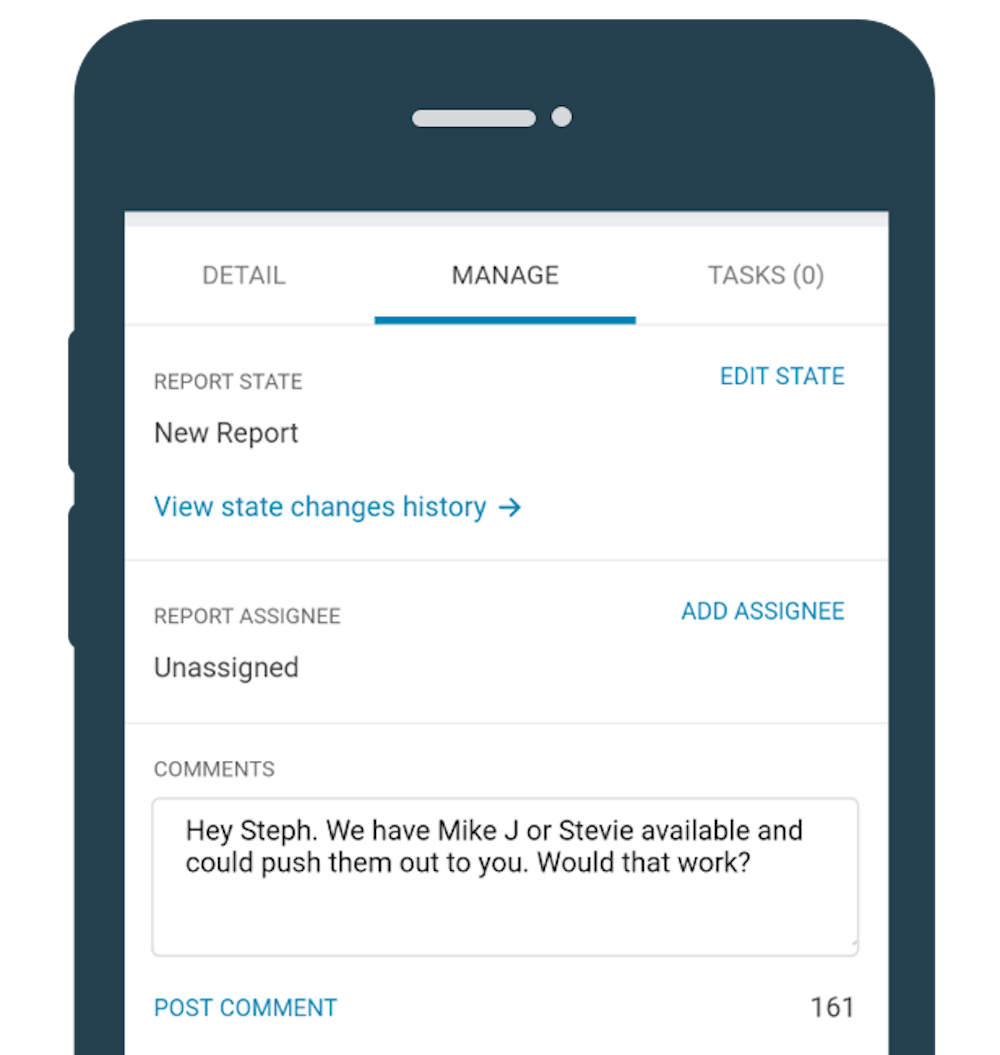 Safety collaboration baked-in.
Comment on reports
Users can comment on reports to discuss challenging situations, offer advice and support, or even call out good (or bad) practice
Dynamic Risk
Risk can change in a heartbeat. With SaferMe your people can easily re-asses risk in seconds, automatically alerting those close to danger.
Alerts in the field
When important reports, comments, or questions crop-up your people get an alert so they can contribute and be aware of what's going on.
Anonymous Reporting
Create forms that allow your people to report anonymously, making it easy for them to provide feedback or access services, like mental health support
Emergency Procedures
Allow your people to access the critical information they need, when they need it, no matter where they are.
Ask experts
Staff can send safety questions directly to your consultant, get answers and crack-on with their task quickly + safely.