Intelligent software that's designed to make you safer
If you are aware of the risks you are exposed to, you can manage them. If you aren't, you can't. It's that simple. SaferMe alerts your people when they approach a hazard so that they can deal with it. Whether it's a hazard reported by your own team, a contractor or other external business, or even machine data like fire alerts- knowing the risk exists makes all the difference.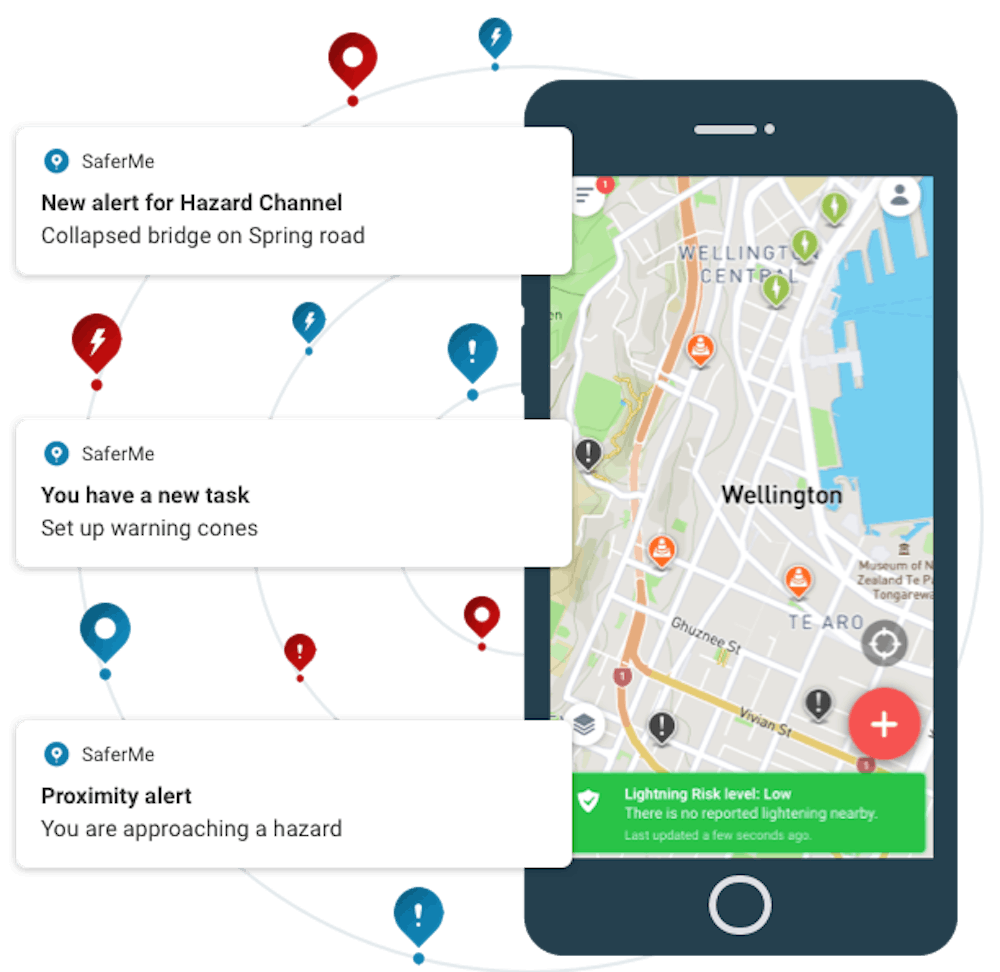 Manage all the hazards your people face in the wild
Static Hazards
Those hazards that remain in one place and need to be dealt with in situ.
Dynamic Hazards
Where the hazard location, likelihood, or severity is highly changeable.
Hazardous Substances
Substances that are a risk to those handling them, and those close by.
Hazardous Terrain
Complex terrain is a hazard that can stretch for thousands of km.
Weather + Geological
Lightning, wind, rain, landslides, flooding, earthquakes.
Other workers
Other companies performing tasks that can represent a risk to your people.