About us
Based in Taupo, Derisk specialises in delivering professional health and safety consultancy and fit-for-purpose, sustainable safety solutions throughout New Zealand. Working with you to understand your problem and context, exploring solutions with you, and supporting the implementation of your safety management and governance systems. Experience across primary industries, the education sector, construction, manufacturing, and major hazard facilities with the ability to work with all levels of an organisation, from the board to the shop floor, providing practical advice to manage health and safety risks.
---
New to SaferMe? DeRisk NZ - Rotorua can get you started
SaferMe is easy to use safety software for smaller businesses. DeRisk NZ - Rotorua can help make your switch as smooth as possible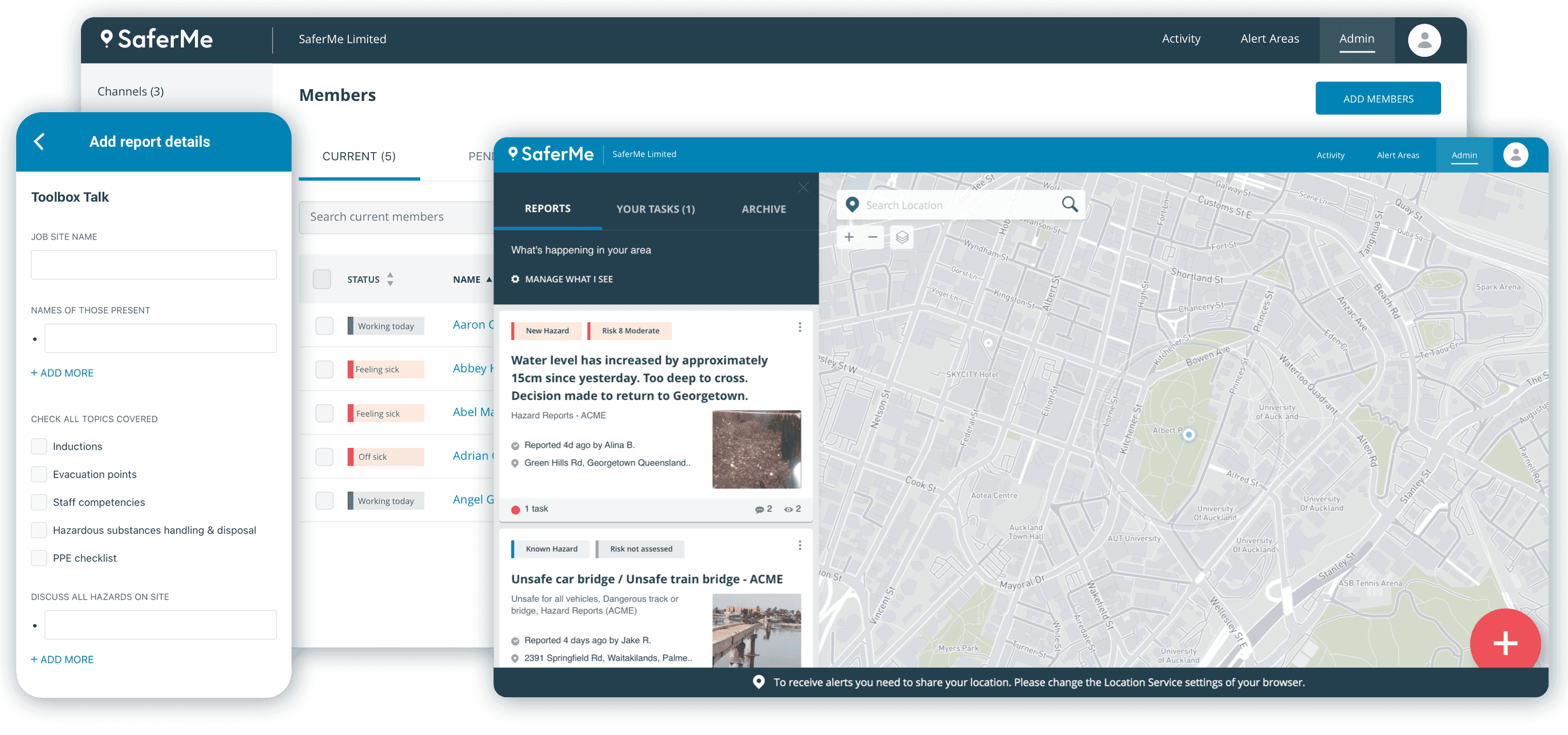 Where can you find us?
DeRisk NZ - Rotorua
77 Titiraupenga Street, Taupo, Taupo, 3330
Bay of Plenty
New Zealand