Return to work plan
6 essential resources for your business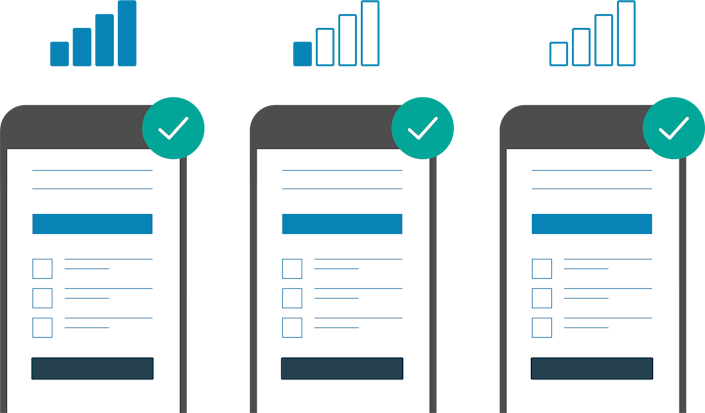 The best from around the web
To help you ensure a safe return to business operations, access the most important industry standards - from the CDC and OSHA, as well as legal and employer guidance from a prominent law firm.
1. CDC Return to Work Toolkit
The Center for Disease Control has released a comprehensive toolkit for resuming business operations while the risk of Covid-19 remains. This includes checklists for your hygiene and social distancing practices, as well as general health and safety guidelines.
2. Daily Safety Checklist for Employees
Covid-19 has brought about significant upheaval in our lives, including the way we work. "A new normal" is the term many are using, and to help your workers get used to what is expected in this 'new normal' when working, this checklist of daily routines for workers from EHS Today Magazine is a helpful and practical tool.
3. List of protective controls based on worker risk
How do you decide which Personal Protective Equipment (PPE) and other safety measures are appropriate for workers in the context of your business? OSHA has published a helpful guide so you can categorize the risk level of your staff and see which equipment and protocols are suited to your team.
4. Business Contact Tracing Guide
Timely contact tracing is already legally required in many countries and it is becoming a legal requirement in some states. SaferMe has an automated solution to help your business with this. Watch our introduction video below and read a detailed overview of business contact tracing here.
Learn about our contact tracing solution
5. Legal and Human Resources Guide to Return to Work issues
Working from home, risk of virus exposure, changes to employment contracts, redundancies? A whole host of common employment and legal issues have arisen due to the coronavirus. Law firm Squire Patton Boggs which has 14 U.S. offices (plus offices in a further 18 countries) has published a helpful guide to help answer some of these questions so you are prepared for the issues you may encounter as you return to work.
6. Daily Wellbeing and Symptom Screening Form
Daily wellbeing checks are a great tool to help capture any unwell employees before they come to work, and to notify key staff of the illness in realtime. SaferMe's mobile solution for daily symptom checking is an easy way to get this data from your team.
We allow you to customize the form to meet your internal guidelines.