The Leader In Employee Screening & Contact Tracing Software
Chosen by the New Zealand Government
Made free for all New Zealand businesses by the MBIE COVID-19 Fund
Daily symptom surveys for business
Easily survey your workforce on their symptoms, ensuring healthy team members are dealing with customers.
Privacy-preserving systems
Using the best practice European data standards that contact trace without storing worker locations.
1st, 2nd and 3rd degree contact tracing
Easily understand the degrees of separation between contacts, and filter results to try and eliminate spread.
Understand the three essential functions of SaferMe
1. Daily Check-ins
A simple customisable wellness survey, that is easy to complete daily by employees. By doing a check-in before work, you can act when someone reports symptoms, to support them, but also to protect other employees.
2. Automatic Logging
Using bluetooth and GPS location, the apps automatically record close contacts, without ever tracking employee locations. SaferMe's world class solution is available to businesses now, and it is GDPR compliant.
3. Manual Logging
Manual contact logging is critical, but it is easy to overlook. Employees log close contacts manually with those that do not have SaferMe - usually outside suppliers & contractors. This data completes each person's contact log.
Protect your workers so you can maintain business operations
SaferMe puts preventative power directly into the hands of your workers, automatically logging worker contact information without sharing their location with your business at all. This helps your business respond quickly to symptoms, keeping your team and customers safe so you can maintain business operations.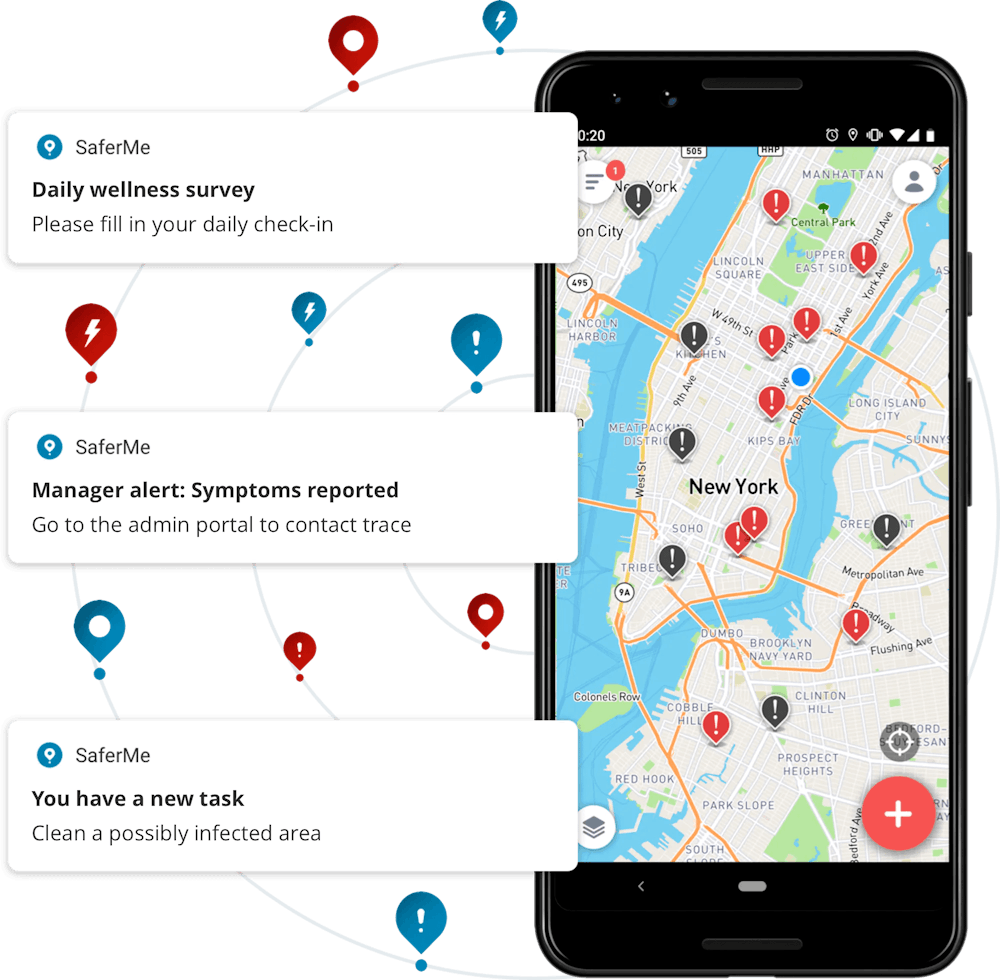 Roll-out support drives high adoption
SaferMe's business-focused contact tracing app can quickly achieve 80%+ adoption, making it a superior alternative to free public apps. SaferMe's worldwide dedicated support team will help your business get workers engaged, and tailor your contact tracing rollout to your organization's unique needs.