Making sure people get home safely to their families since 2015
We are a team of people, located around the world, united in a mission to make sure people can go about their workday safely and get home to their loved ones.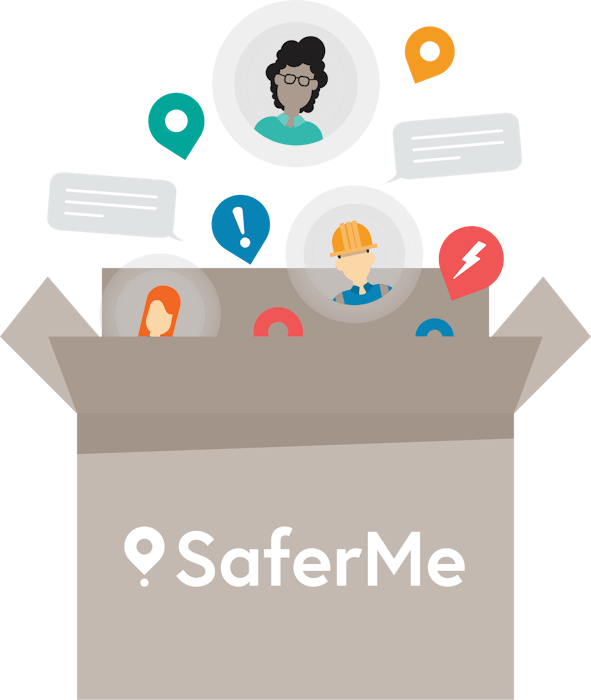 What's important to us
Delivery
An idea on its own is pretty useless. Taking an idea from its seed and bringing it to reality, is something beautiful. This process of creation is highly valued at SaferMe.
Accountability
If you say you are going to do something, do it. Roadblocks will get in your way sometimes, but if you're going to miss a deadline, speak-up early and get support. Doing nothing is not an option.
Directness
Perfection is overrated, but mediocrity is not tolerated. Our people are not shy when it comes to respectfully saying something needs to be improved for the benefit of our customers.
Flexibility
We try not to let work get too crazy, but sometimes crazy things do happen. Our team steps up when needed. What goes around comes around.
Clarity
We try to tell the truth and to avoid long meetings. We are direct. We like to explain why something should be done, in clear, plain language.
Support
We are a nimble team that is growing rapidly. We have each other's backs and try to make each other's work day a little bit better than the day before.
Frequently asked Questions
All our current vacancies are listed below and link to a full job description. If you do find a job that you're interested in, you can click the apply button where the job is listed. You'll be asked some questions including personal details that are relevant to the particular position you are applying for.
Don't forget to have your CV ready as you'll need this to apply for the role.
"To whom it may concern" is fine. It's possible that multiple people will see your application, so there's no need to address it to one specific person.
We regularly post new positions and remove positions that are no longer open or have been filled. If a job isn't up on our site, then we're not taking applications for it at this time – sorry!
It varies. For most positions, we begin the process with a phone interview. If there's interest on both sides, we invite the candidate for an interview. However, each team is unique and some may have their own variation on the interview process. Not all interviews at SaferMe are conducted in person. Where both parties can't be in the same location, a Zoom Meeting may be used to conduct the interview.
Prior to the interviews it is a good idea to obtain a copy of the position description – this will help you think about how your skills and experience match what is required in the role, and will give you time to prepare some great examples to use at the interview.
Most importantly, relax and be yourself.