Automatic contact logging via phone
Measures distance
Using Bluetooth Low Energy the SaferMe app measures the distance of contacts
Measures duration
SaferMe records the contact time and the cumulative time spent
Measures occurrences
The amount of contact occurrences is also measured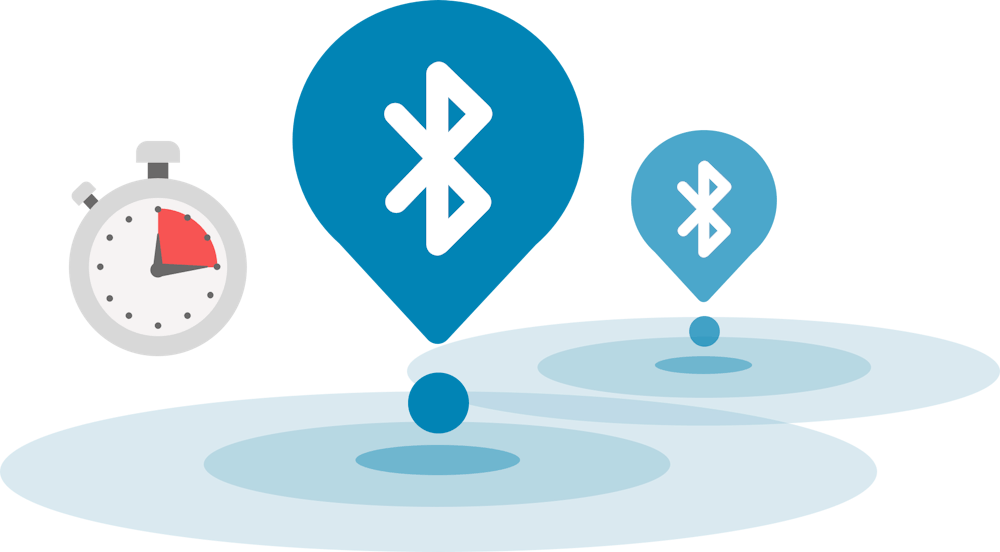 Manually log users that don't have SaferMe
Just press the "red button"
A simple instruction for employees that meet with non SaferMe users
Completing each contact log
Manual logging builds a 100% complete contact table
Fast and easy to fill out
Capture contact with non-SaferMe users more easily than paper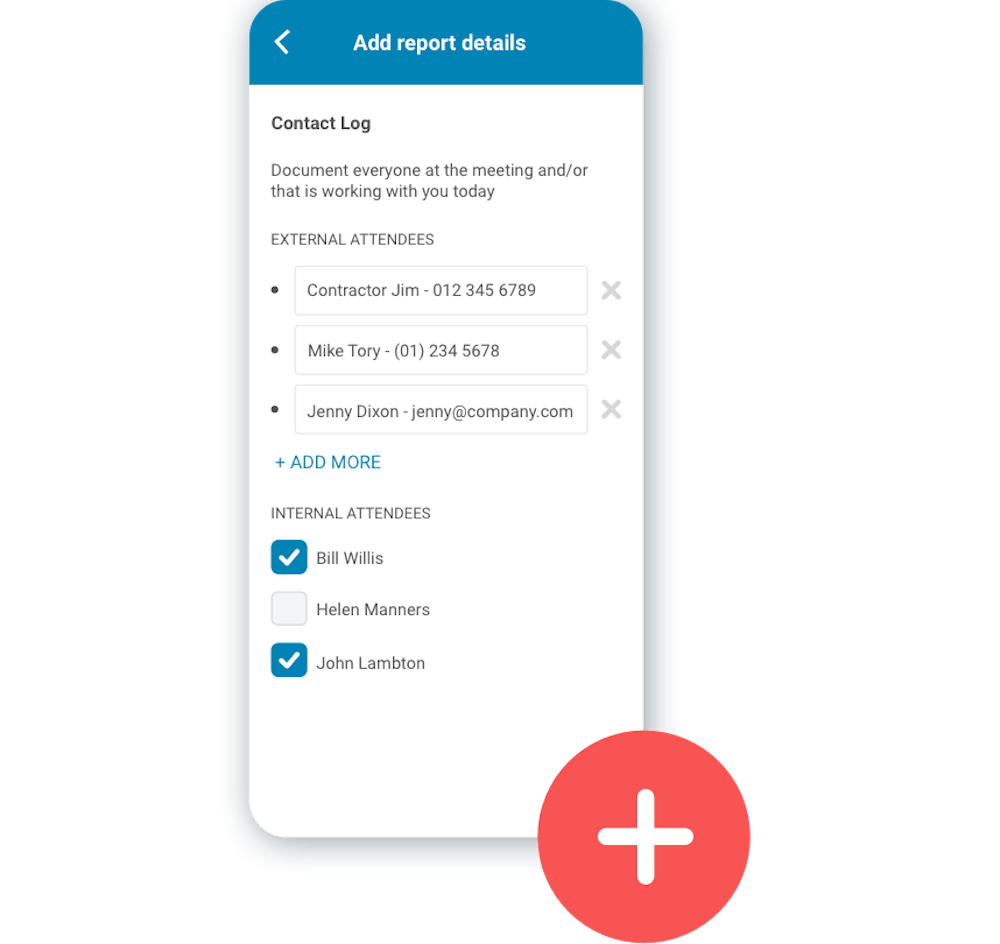 Ready for your guests
Contact tracing visitors like cleaners, contractors and customers is challenging. Businesses should have contact data for these people too. With SaferMe, you can temporarily hand out contact tracing badges to guests. They don't need access to SaferMe. No logins, no fuss.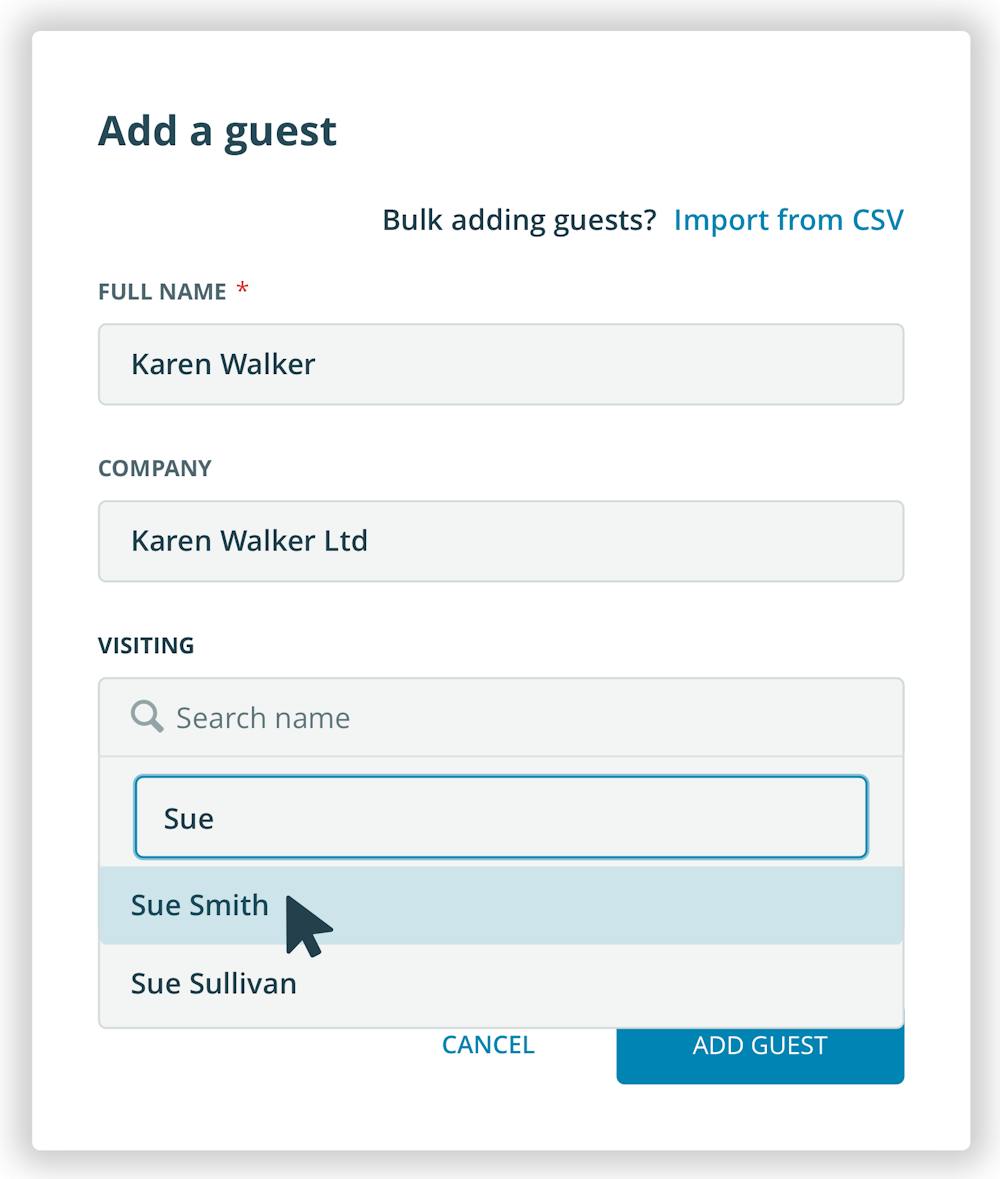 Workplace Contact Tracing explained in 2 minutes
An easy to access contact table
Easy to filter
Simply filter data by time, duration or distance
Live information
Data from the app is uploaded in real-time so that you have up-to-date information
The right data, nothing more
After 42 days the contact data logs are automatically deleted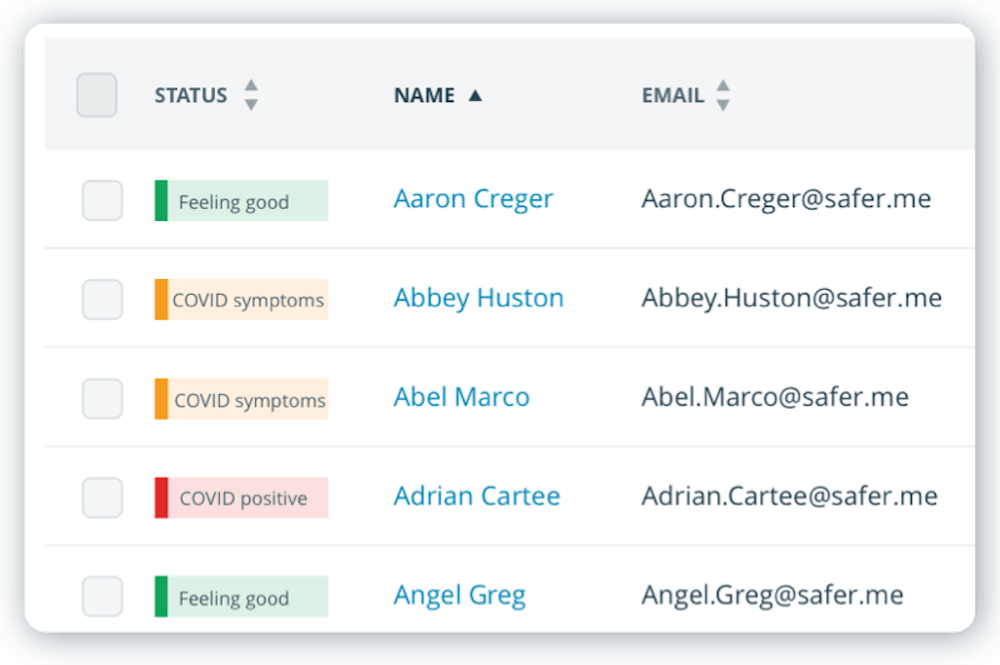 Available on iPhone & Android & Web
Available on all major platforms, including web reporting for cases where users don't have access to the apps. Because when safety is easier and faster, your people will engage more.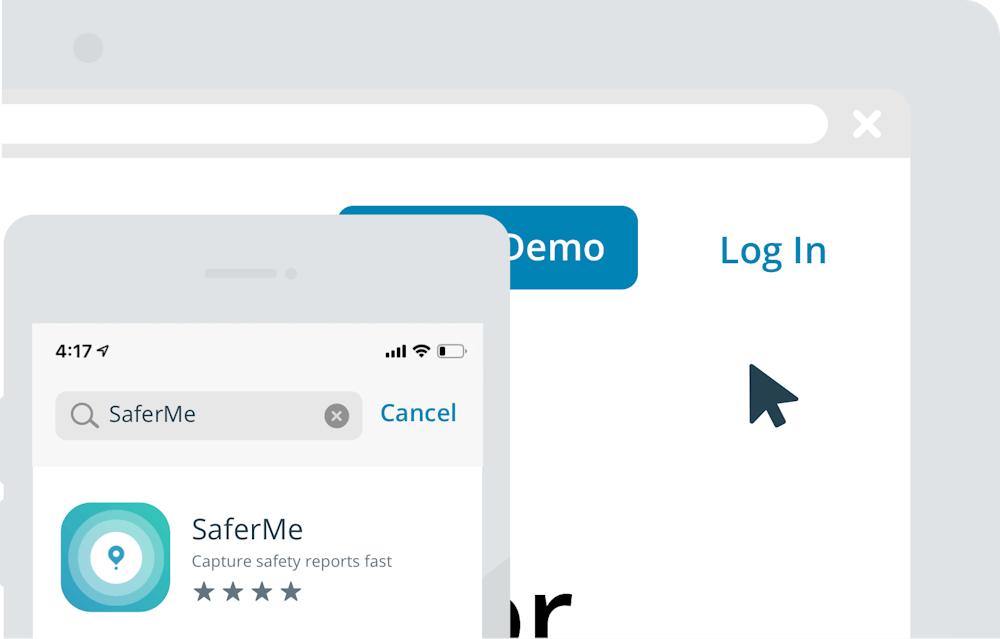 Filter data by time and distance
Filter by meeting duration
The duration of each contact is an important metric to filter
Filter by contact distance
Choose CDC guideline 6ft options, or other distances you need to
2nd and 3rd Degree Contact Log Data
Filter and understand this important degree of separation metric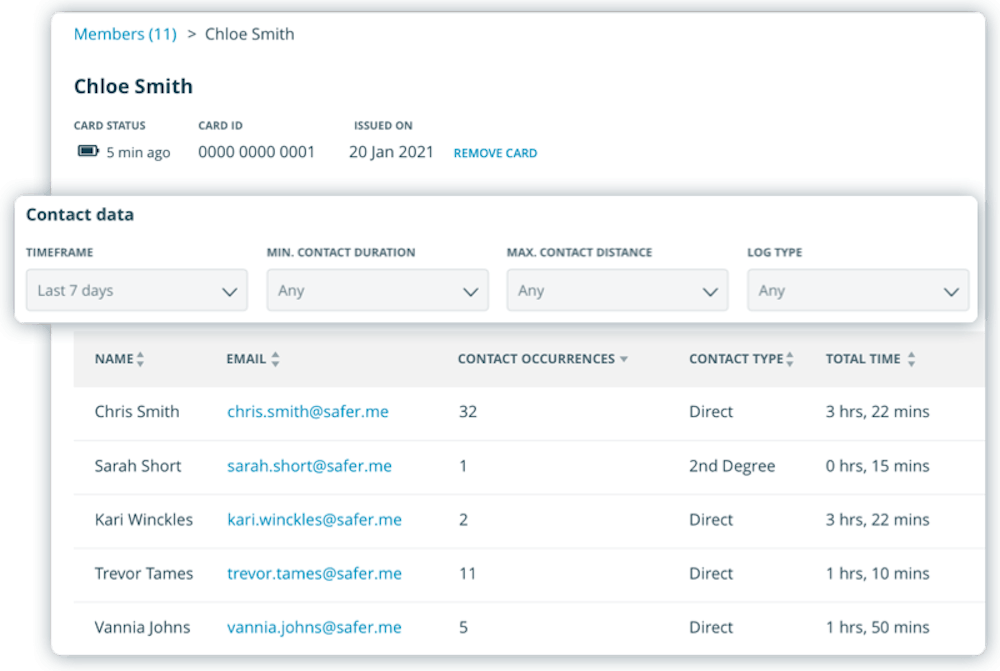 Regular Wellness Screening
Regular check-in reminders for employees
Remind your employees to check-in before work
Customizable check-in forms
Customise the check-in form to include any necessary questions
Instructions for symptomatic employees
Admins are alerted to reports when employees are symptomatic
Other Key Features
Data Export Capability
Easily extract data for further analysis or integrate into target BI systems
Monitor usage
Follow progress with rollout and ensure contact data is being registered
GDPR Compliant
Systems and processes that protect the privacy of your people
SSO Integration
Make signing up and signing in a breeze for your team
API & Integration
Connect via the SaferMe API into your BI or other target systems using our API
QR Code Sign-in
Capture visits from customers or partners with QR codes