Contact Tracing for Business explained in 2 minutes
Step 1
Pick your team and give them the tools they need
Put the tool in the hands of the people who are going to be using the tool every day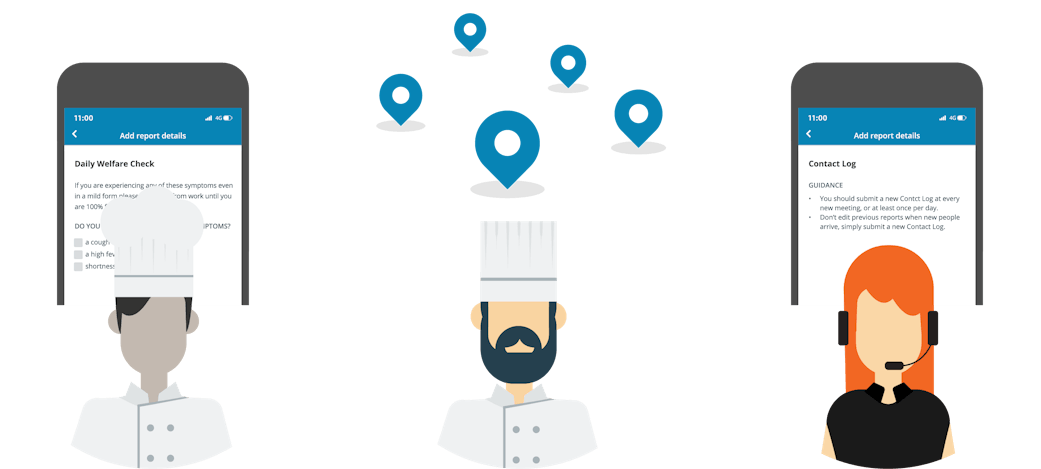 Task 1: Pick your contact tracing team
Usually your HR or health and safety professionals will conduct your contact tracing, as they already deal with similar employee information.
Task 2: Define how they communicate
Ensuring your internal communication protects the privacy of your employees is important, so put clear communication guidelines in place for your team.
Task 3: Give them data access
Your contact tracers will need access to contact log data from your employees, so that when someone is sick they can take action and ringfence the virus.
Step 2
Improve the quality and accessibility of contact log data
If you want to act quickly to prevent one case from infecting a whole department, you will need to keep contact records for all your employees.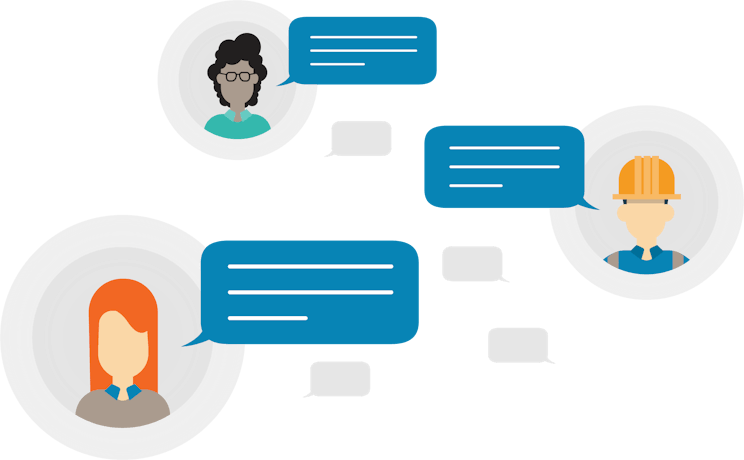 The Starting Point: Manual Recording of Contacts
Each business usually starts by asking employees to manually record who they come into contact with. This contact logging process is a useful virus control technique, but it puts a significant burden on employees to manually record every meeting they have - depending on your business this can become unworkable.
The Next Step: Use Contact Tracing Software
A system like SaferMe significantly reduces the burden on your people to manually record all of their contacts. And by combining automatic contact logging with a daily symptom check-in, you can intervene at the symptom stage, before an outbreak gets out of control and interrupts operations and puts your team at risk.
Step 3
Manage a successful rollout
The rollout process of contact tracing software is vital - if you choose SaferMe our team will help you with these steps.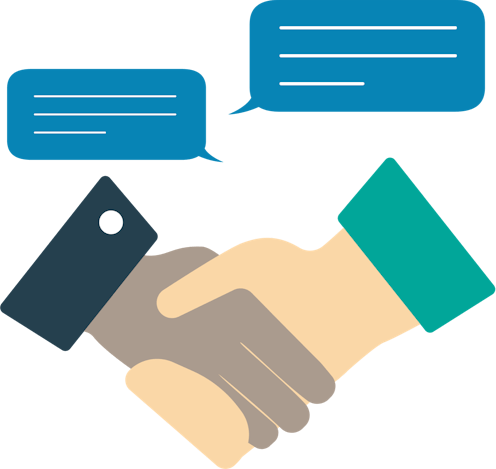 Task 1: Build communication tools
Good rollouts start with clear communication, for example a digital "Back To Work handbook" or simple instructional videos.
Task 2: Train your trainers
Prepare internal experts and external help to ensure you can answer questions quickly. Make sure these people are well trained.
Task 3: Explain the reason why
Be clear about why - that the virus presents an ongoing threat to your business's ability to operate and everyone's safety.
Task 4: Be upfront with concerns
Explain what data is captured. If you use SaferMe, explain that user location data is never stored or captured in any way.
Task 5: Listen to team feedback
As you roll-out your solution, listen to your people. They want to be safe at work, and they will have great feedback.
Task 6: Lead with your actions
When you have your system in place, show your people you can protect them by acting swiftly when symptoms occur.
Step 4
Monitor your triggers and analyze your data
When you are up and running, managing a contact tracing solution like SaferMe is simple.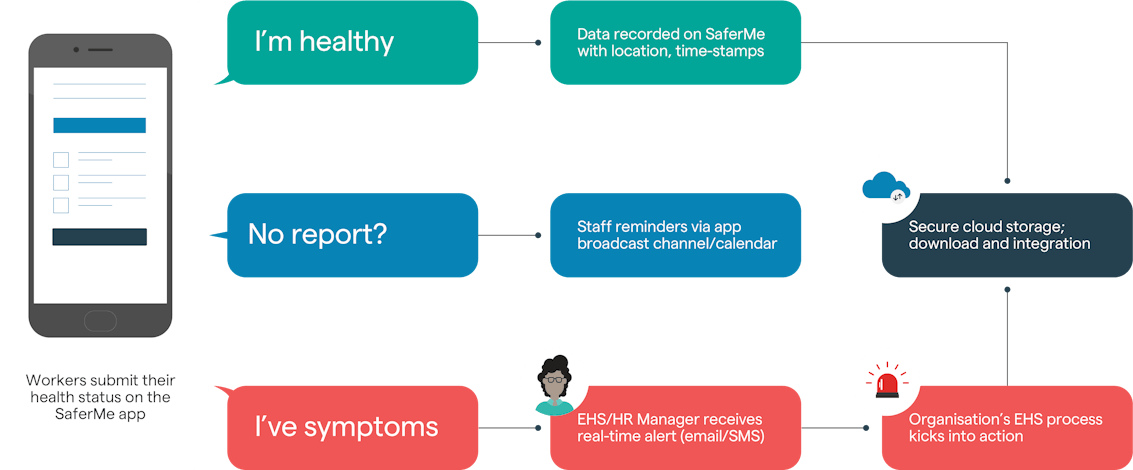 Monitor system usage and user status
Adding and subtracting users on the SaferMe platform is easy, and you can monitor which team members are posting daily check-ins.
Act before a positive test
When a report of symptom comes in, the right people are alerted immediately. This is when a contact table is opened and used.
Communicate usage and results
Let your team know about how your contact tracing system is being used, and how you are adjusting your strategy to the conditions.
Step 5
Conducting a contact trace
What happens when a worker tests positive or has virus symptoms?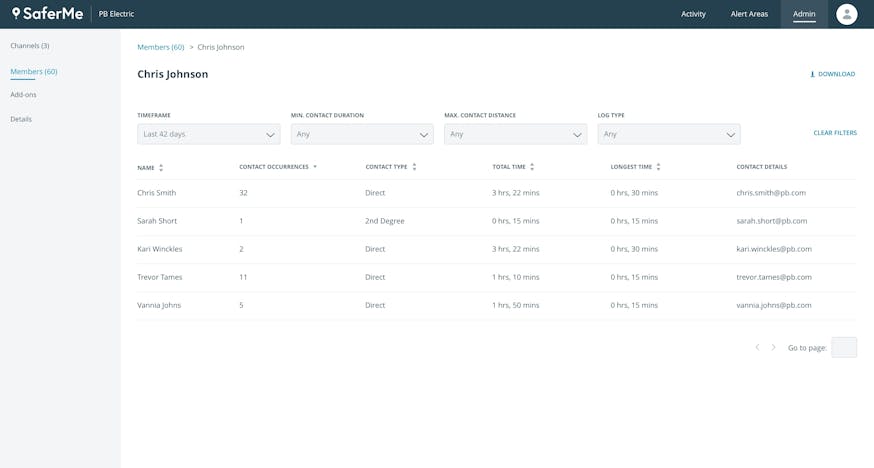 Assess risk
Your tracing team opens the secure web portal, clicks the name of the unwell employee and can see the names and contact details of others that are at risk.
Act quickly
Your team then contacts affected people without delay. Your contact data should be easy to filter based on contact distance and duration, and data type.
Monitor status
The precautions you put in place can be monitored until test results are returned, and the symptoms are confirmed or cleared for the virus.