ATP Information Sheet: Contact Tracing for tournaments
To enter ATP Tour and Challenger tournaments every person will need to have SaferMe installed on their mobile device, and connected to the ATP organization.
On this Page:

How to get set up
Why we're using SaferMe
How SaferMe works
Frequently Asked Questions



1. How to get set up

To get started you need an email invite. If you haven't already received this invite to your email address, you can register by entering your details by scanning the QR code below.

You will then receive an invite to your email address within 24 hours.

Follow these five simple steps:
Click the link in the email invite

Add your name and create a password

Download the app and login

Agree to the privacy terms

Enable Bluetooth and Location Services when asked
That's it! You are set up on SaferMe and you just need to keep your phone with you while you're moving around the event.
SCAN THIS QR CODE TO REQUEST AN EMAIL INVITE TO THE SAFERME APP: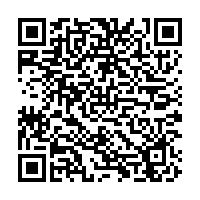 2. Why are we using SaferMe?

To help us resume tournaments safely we need to have a recognized and trusted way to log contact between participants so we can contact trace effectively if a player or staff member becomes unwell.

In addition to our social distancing and hygiene efforts this is very important for helping prevent a large outbreak of Covid-19. This is what we want to avoid as it could mean canceled events if a large outbreak were to occur.

By participating you are helping us to keep our tournaments going.
3. How SaferMe works
SaferMe logs when you are in close contact with other accredited attendees at each tournament. ATP controls the access to the app, so no other parties are connected to this group.

Bluetooth and the device location are used to log contact. You can also log contacts manually in the app by pressing the red button. Simply write in the name of the person you meet with and press publish.

It is not possible to see another person's location in SaferMe, and the app does not store any location information about you. It simply logs contact between participants to create a list of people you've been close to during the event.
You only need to download the app once. Once you have logged in and enabled Bluetooth and Location Services, there is nothing more you need to do.


4. Frequently Asked Questions
Q: I have a notification that says "Reactivate SaferMe"
On some iOS (Apple) devices Bluetooth can 'go to sleep' every 1-2 days if not opened. All you need to do is click the notification to open the app and it will be reactivated.
Q: Do I need location services and Bluetooth turned on for SaferMe?
Yes. It is really important to have location services and Bluetooth enabled for SaferMe. If it isn't then the app won't work. If you are unable to use data for location services while at the tournament due to foreign mobile data charges, you can still use Bluetooth which will log contacts.

Q: Does having Location Services on mean you are tracking me?
No. It is not possible to view the location of another person in SaferMe. The system doesn't track your location - it checks it frequently to see if there is a match with another user and logs the contact with that user. This list of contacts is what is important, not the location you were at.
Q: I've forgotten my username and password
You can select the forgotten password option on the mobile app on the Log In screen.
Q: I haven't received an email invite.
Please register your email and name by scanning the QR code on this page.

Q: I need help / I have other questions:
Please email your query to support@safer.me and we'll respond as soon as possible.

ATP Contact: Todd Ellenbecker, Vice President, ATP Medical Services