Understand your risks
Health and safety managers should update risk registers often. Workers should reference them daily. Instead risk registers often get left in drawers. Using SaferMe's risk register helps you assess hazards. The SaferMe app lets your people make use of them every day. Get those risks out in the open.
Hazard Management
Create a library of hazards
Add hazards to your risk register from the office or on the go with our easy to use mobile app. Add important information associated with a hazard like risks, harm, and controls at the click of a button. You can access hazards later when doing task analysis or incident reports.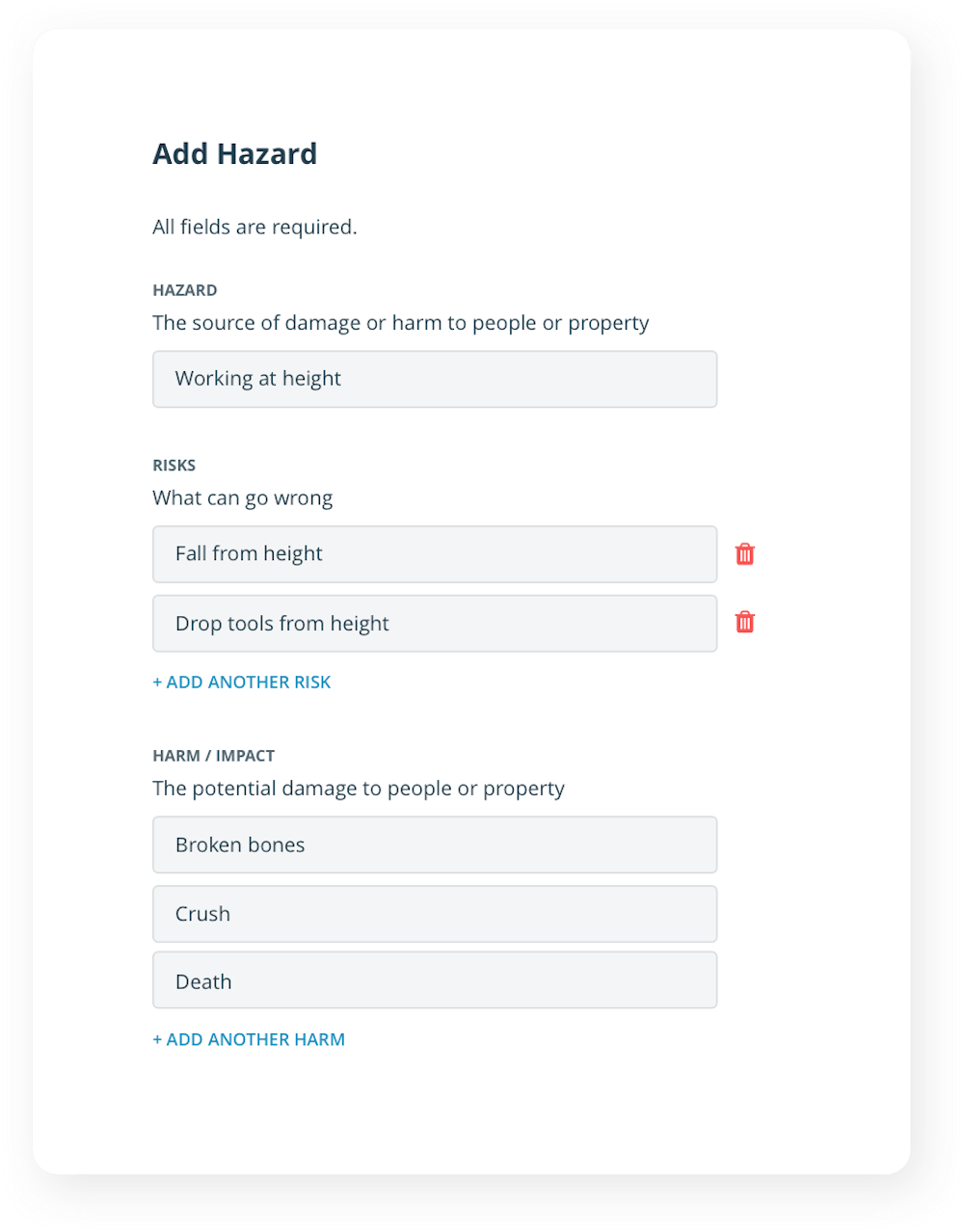 Trusted by world leading organizations