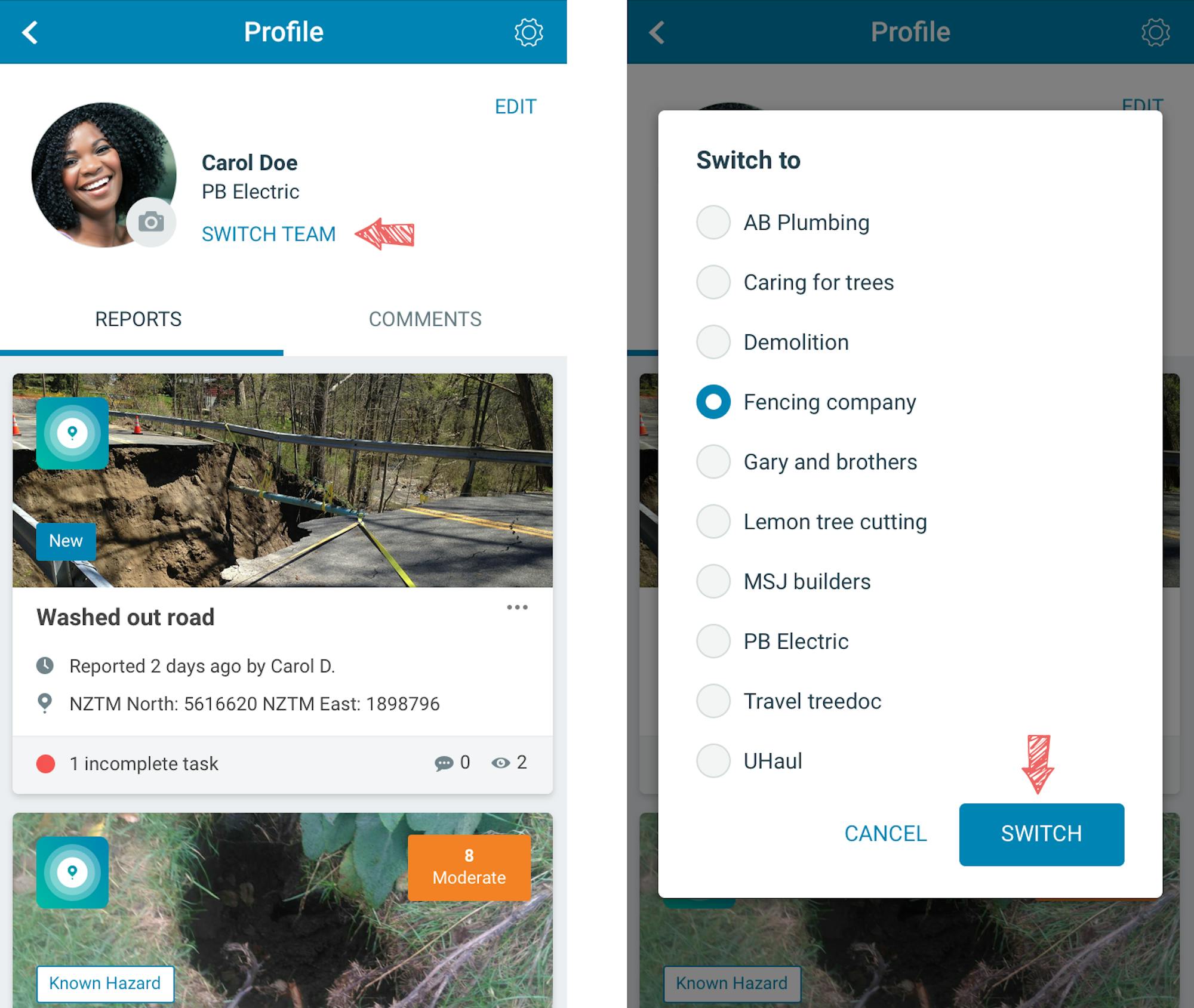 Our Health & Safety Consultant partners have dozens, if not hundreds, of client Teams. As the number of clients grew, the more difficult it became to support them all. Switching between teams on our web admin portal is easy, and they asked that we do the same on mobile.
So today we're introducing Team Switching on Mobile!
Enabling HSCs to switch teams on mobile, means they can respond to their clients' needs faster. No matter where they are. This is critical as the central benefit of SaferMe is to bring HSCs into the day-to-day of their clients.
But, it's not only Health and Safety Consultants that benefit
Contractors that work for different clients can now switch from one to another in a second. This allows them to report to the right hiring organization for the job.
Check out this video on our YouTube channel to see how to do it.
Feel free to get in touch via support@safer.me if you have any questions!
Subscribe below to get future posts from SaferMe
We send out emails once a month. We won't share your email with anyone.