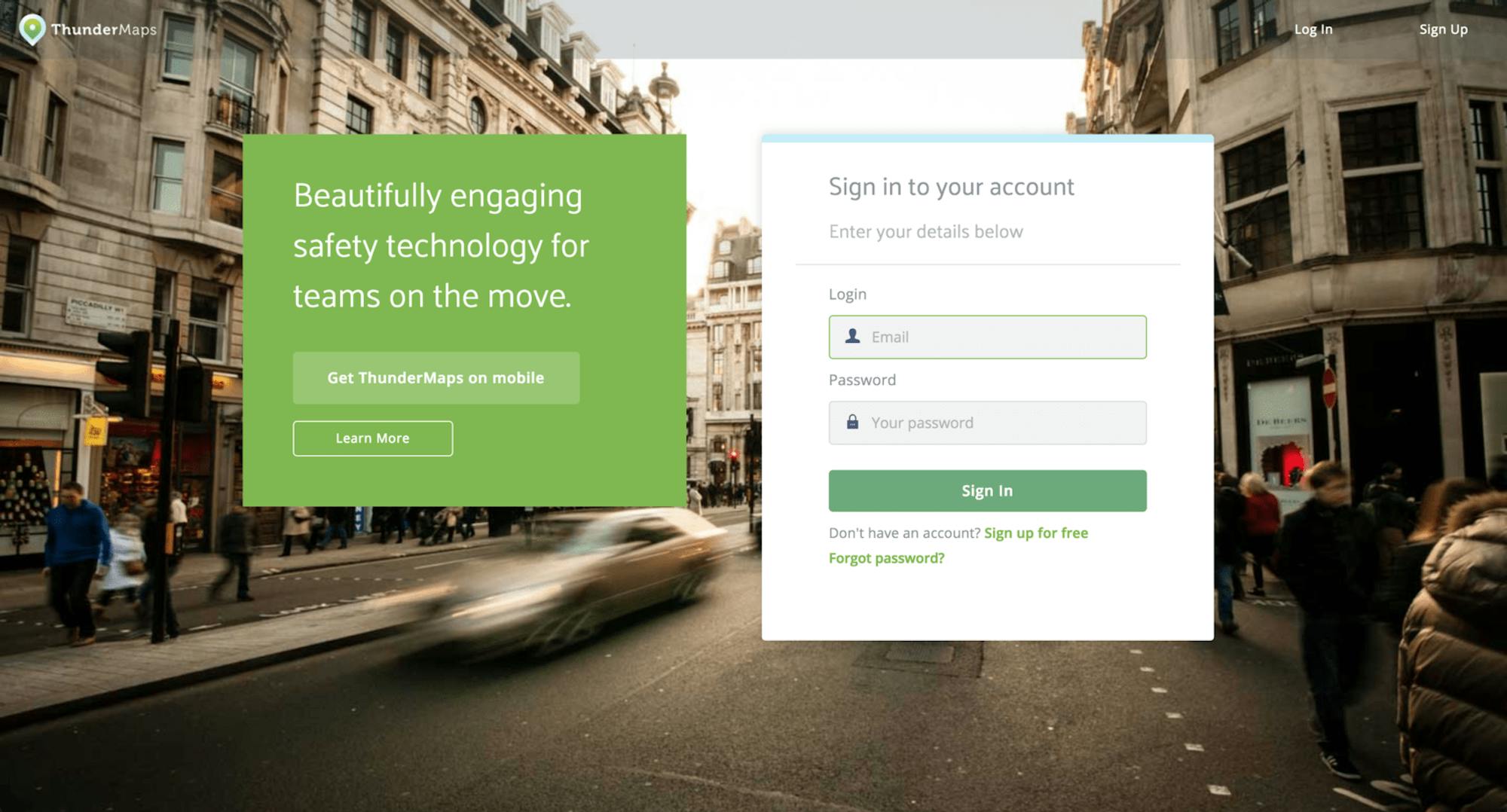 Why a branded safety web app?
We know that improving safety culture and engagement is on the minds of CEOs and executive leaders. Is your organisation seeking a focus on safety engagement? Do you want to send a clear message to your people that you are dedicated to their safety, and not just to meeting legislative requirements?
This is an area of expertise for us at SaferMe. Our mission is to markedly improve user safety with technology. We do this by making sure each person has full information so they can make informed and safe decisions. With company-specific branding, there's also an extra powerful layer that can be added – when your people know the product is theirs it can empower them to take ownership of safety.
SaferMe now offers a complete branded product to complement our mobile apps for large enterprise customers. It's designed to provide our clients with a great user experience and a seamless transition between the mobile app and the web app.
How can I use the apps?
The mobile app lets you make quick mobile reports, even offline, and gives you proximity alerts on the move.
The web app displays an intuitive map interface, giving you a complete picture of your team's current activity. You will automatically receive alerts within your 'safety bubble' – the area around your known location – but you can also easily create alert areas to make sure you're receiving information about locations that are important to you.
You can customise the information you collect, and how you collect it, with the user-friendly drag and drop form-builder. You just see what is relevant to you, with no clutter. You can also integrate your systems to update or collect new data from existing sources.
Branding for your organisation makes it easy for users to understand how to sign up. Our branded web app can be completely customised for your needs.
Who is using SaferMe safety web apps?
ThunderMaps has recently built branded safety apps for several large New Zealand organisations.
BAYGOLD, a kiwifruit orchard management enterprise, uses its app to collect and share safety information, to ensure safety for orchard workers: https://baygold.thundermaps.com/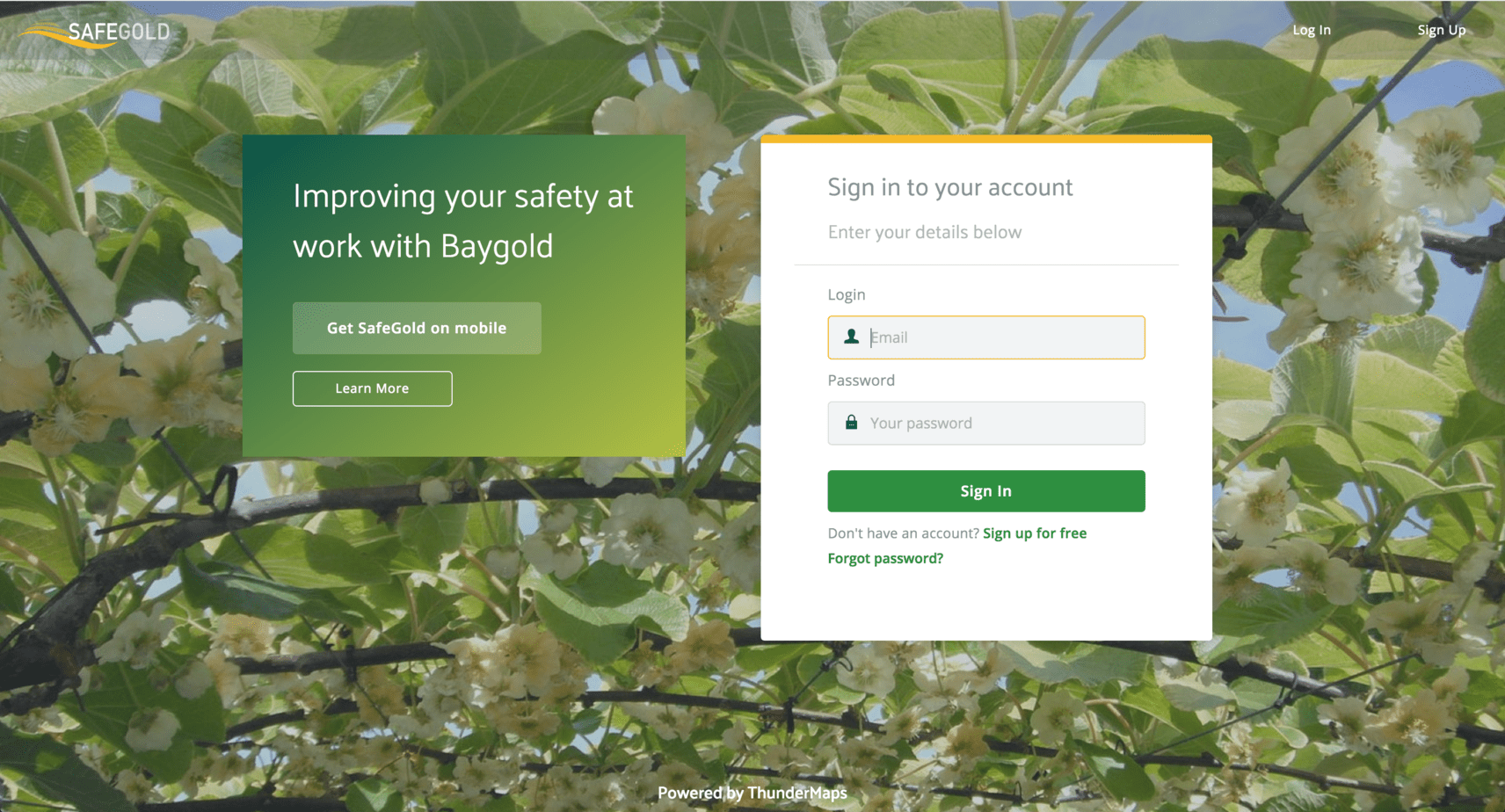 Downer, a large engineering and infrastructure company, uses its app to collect and share safety reports among its widely distributed teams, and provide proximity alerts about hazards: https://downerapp.com/
OSPRI, an organisation set up to protect New Zealand's primary industries, uses the app as part of its TBfree New Zealand programme. OSPRI requires offline reporting of hazards for workers in remote locations, and the mapping and analysis of safety data, including proximity alerts about hazards. The OSPRI app is also used for the logging and management of infield assets: https://ospriapp.com/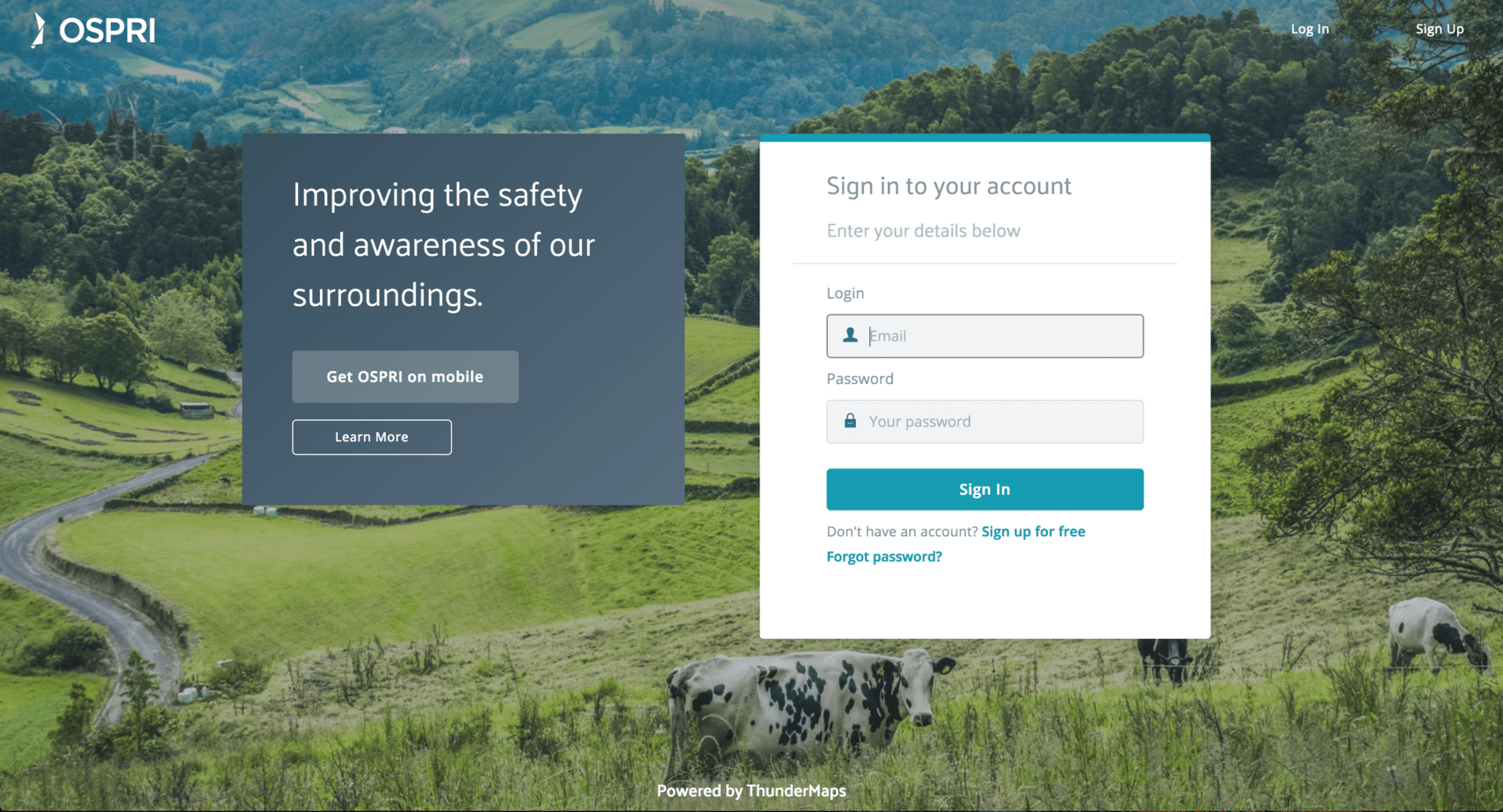 Where to next?
The innovations in technology that led to the introduction of our branded web app open up more exciting possibilities for future product development and use. ThunderMaps is proud to be breaking new ground in location-based reporting technology.
We can deliver your organisation a user-friendly safety interface, that's integrated with your existing safety system, branded for you, configured for your company, inside 20 days.
Get in touch with us here to find out more about how our technology can make a difference to your organisation.
Subscribe below to get future posts from SaferMe
We send out emails once a month. We won't share your email with anyone.