In 2017 the number of mobility parking permit holders in New Zealand has skyrocketed to over 130,000 (up from 95,000 five years ago).
With New Zealand's aging population this number is set to continue to increase. And, like many countries, New Zealand has a problem with misuse of mobility parking by able-bodied people.
Research by CCS Disability Action finds that levels of parking misuse have not improved in ten years, and are still unacceptably high, despite increases in fines and attempts to grow awareness of the problem.
The increase in demand for mobility parks and for accessible businesses in general is putting pressure on New Zealand's local authorities to either introduce more mobility parks, or to be smarter with how they are used.
That's why, for our latest charitable project, SaferMe has partnered with CCS Disability Action to develop Access Aware for iPhone and Android, world-first apps designed to optimise access to mobility parking for permit holders, and to make it simple and fast for users to report misuse of mobility parking.
The Access Aware app allows users to see the known locations of mobility parks on a map in real time, so they can find a park when they need one.
Users can also use the app to report any parking misuse they observe.
Parking misuse reports are then immediately available to any parking enforcement officer within a 400 metre radius. The reports are also shared in real time with Access Aware partner councils and businesses, so that they can easily monitor the use of their mobility parks.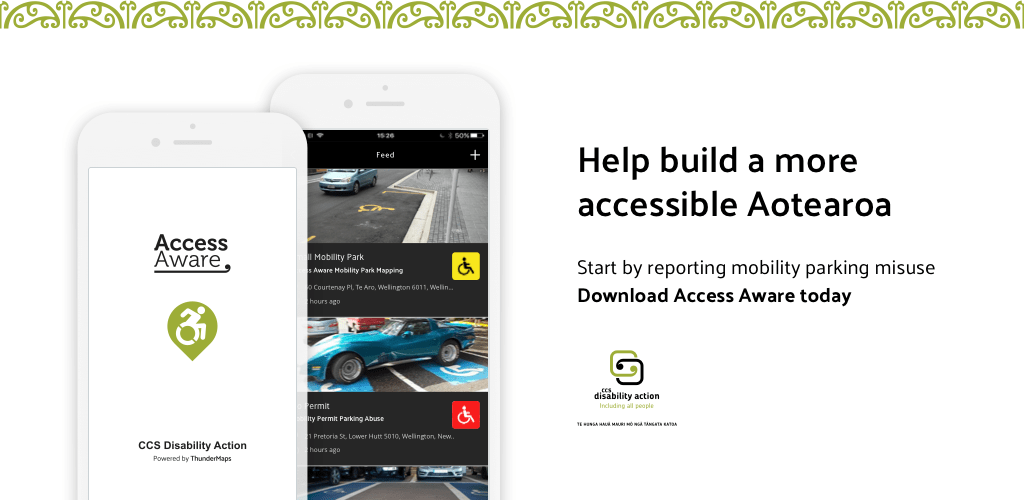 By downloading and using the Access Aware app on their smartphone, users can make a real difference to the disabled community. We envision that the data collected on mobility parking misuse will influence council strategy on mobility parking provision and enforcement.
We are excited to be able to enable changemakers in the community using SaferMe technology. We know this will make a real difference to people's lives and to accessibility in New Zealand.
Get in touch with us here to find out more about how our technology can make a difference to your organisation.
Subscribe below to get future posts from SaferMe
We send out emails once a month. We won't share your email with anyone.