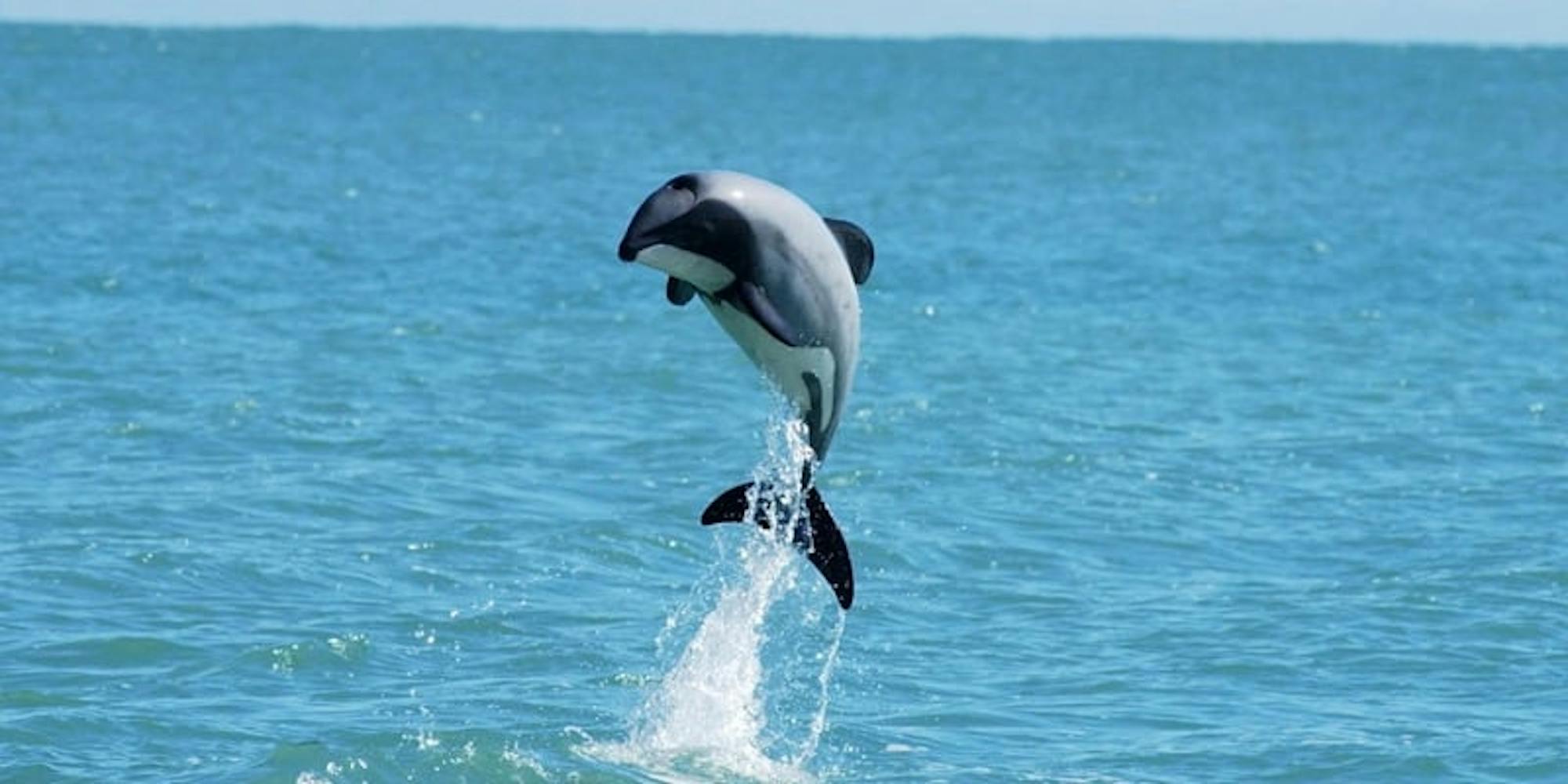 Hector's dolphins are the smallest dolphins in the world and are unique to New Zealand coasts. They are endangered, and not enough is known about their local movements and habitat.
We wanted to step in and help.
Although we focus on exporting safety apps, all our software developers live in New Zealand and they like to find ways to give back.
This project got our attention after looking at the quality of existing dolphin sighting forms.
Software does not need to be hard to use. But the old static web-forms were not useful when collecting location-based information at all.
Especially when outside cell phone coverage… so we set out to do a better job with one of our off-the-shelf smart city apps.
The Hector's Dolphin Sightings app was developed in partnership with Whale and Dolphin, DOC and project leader Gemma McGrath, and is now available:
on Google Play
and on the Apple Store
Making citizen science accessible
Leveraging "the crowd" to improve science is not a new idea. However bridging the divide between scientists and the general public is hard to do well, especially in remote areas of New Zealand.
Department of Conservation's Hannah Hendriks, of the Marine Species team says, "This data will really help us understand what areas are important for these dolphins, at a local level"
SaferMe excels at making location-based reporting apps which are designed for everyday people to use.
The Hector's Dolphin Sightings app allows citizens to record in moments the location of a dolphin on a map, collecting key data about the dolphin for analysis.
Back at base, project leader Gemma McGrath is instantly notified of dolphin sightings and can see the location of all sightings instantly, to allow trend spotting and "API connection" of the data for further analysis in third-party systems. Reports are verified and then release for other app users to see.
Every dolphin sighting is important. Data will be co-managed with DOC, universities and other scientists to assist in dolphin conservation and local knowledge gaps.
"Locals are excellent citizen scientists. You're out observing the environment every day. With correct species identification, you can provide real scientific data. Hector's dolphins are very distinctive from other dolphins. There's nothing pointy about their fins, they're very smooth and rounded. All other dolphin species have pointed fins. It's now really fun and easy to report sightings, at the touch of a few buttons," says McGrath.
Time to help out
"It would be awesome if you can register on the app now, it's super easy, so it's ready to go when you see a Hector's dolphin. They are more often seen during the summer months, but they could turn up anytime, anywhere. Now's also a great time to enter any historical sightings you remember and make a test sighting," says Gemma.
"The beauty of this app is that you instantly have access to your own sightings, can edit them, and you can see all the data. With all eyes on the water, chances are you'll see other species. This app enables you to record other whale and dolphin species too!"
The Hector's Dolphin Sightings app is free from Google Play and the App Store.
About SaferMe:
SaferMe makes apps that help keep people informed and safe – off the shelf mobile data collection apps for businesses. If you want to show your employees that you are invested in keeping them safe, or if you want to encourage communication for your organisation, contact the SaferMe team today!
Subscribe below to get future posts from SaferMe
We send out emails once a month. We won't share your email with anyone.