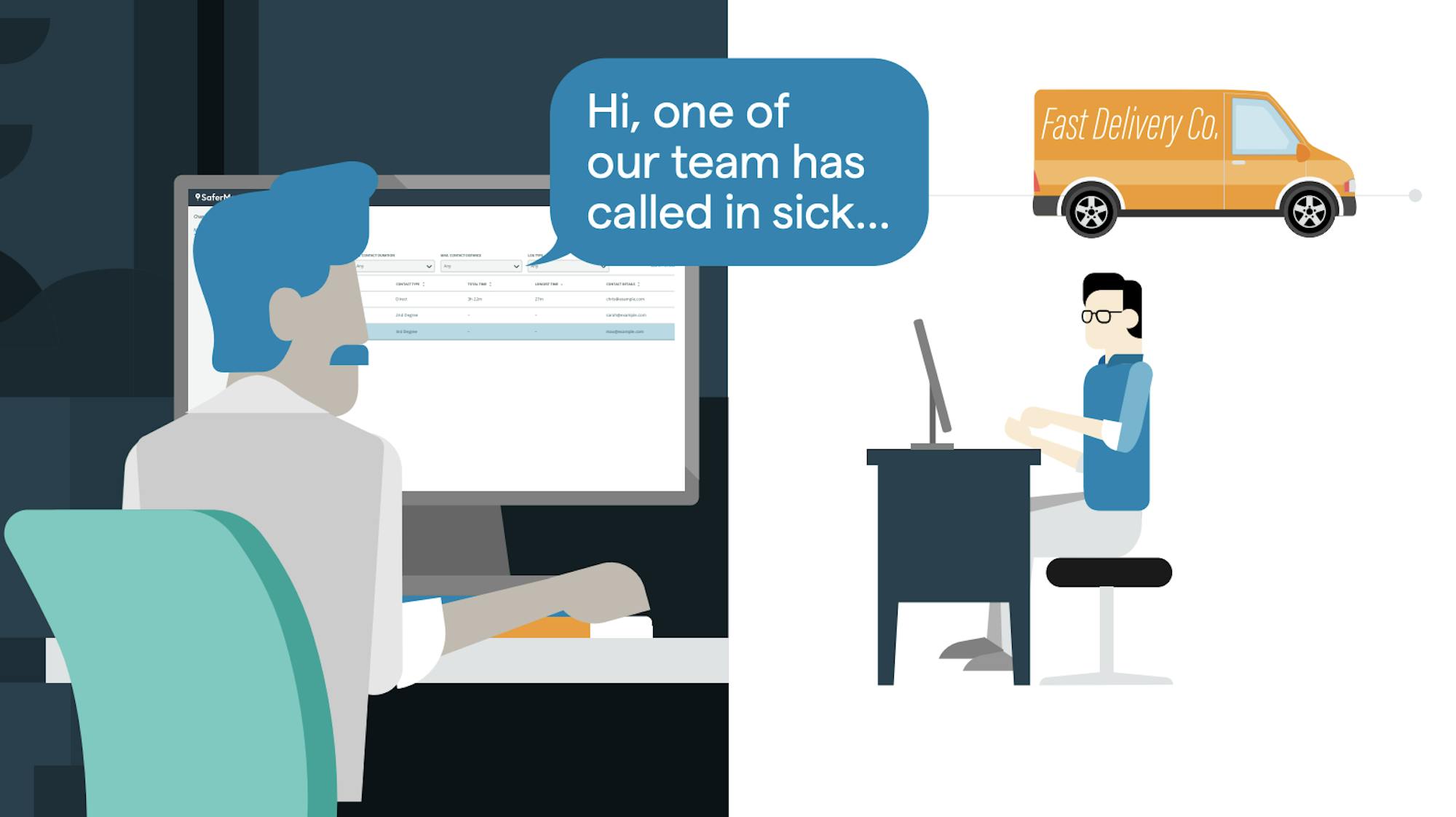 New workplace safety regulations in Virginia state set a 24 hour timeframe for employers to inform staff who have been exposed to a Covid-19 infected co-workers.
But, how do you identify and contact all of an employee's close contacts within 24 hours of them testing positive for coronavirus?
To be done properly, this process of contact tracing requires a reliable set of data showing contact between co-workers. The data needs to be easy to access and action so you can get straight into the work of contacting people without needing to try to collate, sort or understand data. Trying to interview workers after the fact often proves difficult.

Ideally you will want to identify not just those directly in contact with the person, but the second degree contacts (those who have been in contact with the direct contacts exposed to the virus) if you are to properly 'ringfence' the cases and prevent a widespread outbreak in your organization. Recent cases have highlighted the high price of getting this wrong.
Our recommendation to businesses in Virginia
Our recommendation for businesses in Virginia is to use an automated contact logging solution such as SaferMe. Our solution will collect the contact lists automatically and make the list available for immediate actioning so you can meet the 24 hour requirement.

SaferMe uses workers' mobile devices to log the contact between co-workers. We do not track their location - we only log contacts. This occurs both automatically in the background, and workers can also manually log meetings with customers, suppliers or others who aren't using SaferMe.
This contact logging automatically builds a contact table (list of close contacts) for each of your workers. When someone contracts the coronavirus, it takes just one click to open their contact table and get to work contacting those who have been exposed to the unwell person.

We're already working with businesses across North America with their contact tracing needs, and we're ready to deploy swiftly to get your team up and running.
Subscribe below to get future posts from SaferMe
We send out emails once a month. We won't share your email with anyone.