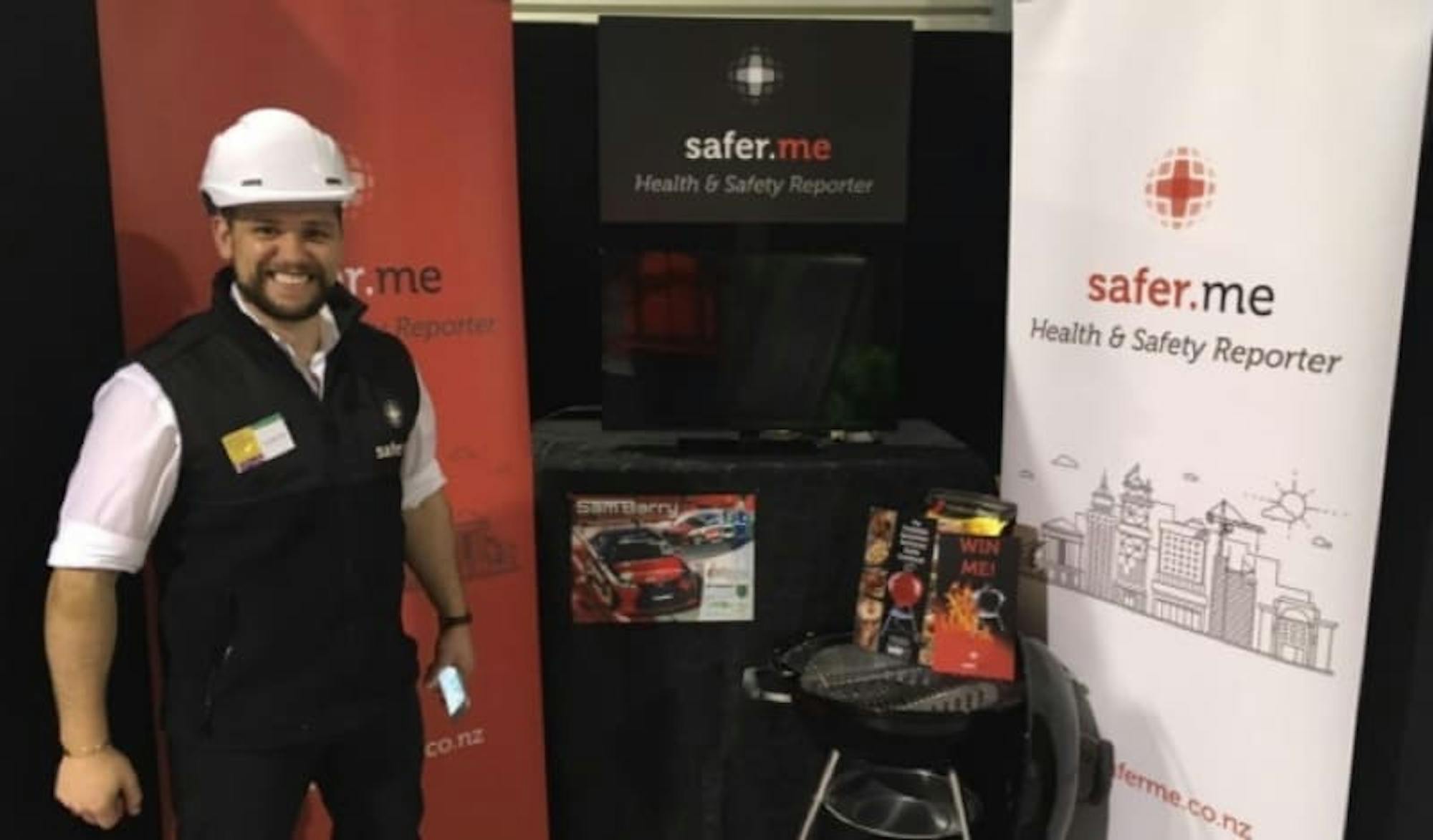 For the last four weeks we've been testing a safety product for small businesses.
Taking on real user feedback is critically important, as it helps to drive user-focused change, so we got out and about with working versions of a small business safety product.
The answers we found were very interesting.
We've been on the phones

We've been at trade shows and have run competitions

We've run SME business surveys, and the first 30 small businesses are up and running on the product
There were a number of questions we needed to answer and get feedback on.
One of the most important was: would a small business, often just struggling to make ends meet and with little time, care about the safety of their staff?
The answer was a resounding yes.
In many respects we were surprised with just how aware small businesses were of how important safety was to them.
But it makes sense. If you're a plumber, farmer, or electrician, an accident or injury can have an outsized effect on the total business.
In addition we found that, time and time again, small operators were not happy with the working conditions of certain, more household name businesses: "you know [insert household-name company] they are notoriously bad with their health and safety".
Small businesses often do not feel they could do much about controlling the safety of their work environment, or that there was a practical method to improve safety that would actually work.
Introducing SaferMe
There are already hundreds of software products that allow businesses to collect risk information into a database – to enable a business to comply with localised health and safety legislation – essentially 'ticking a box'. This information is poorly used, rarely shared, and never enriched to make a real impact on employee safety. That is not what we do.
With ThunderMaps our user knows where and what a risk is relative to where they are right now, and it allows the user to avoid or mitigate the risk.
The result is safer businesses, safer people, a safer you and a safer me. This idea has inspired us to brand our health and safety app targeted at small to medium business as SaferMe.
There are two main reasons for this.
Ultimately we make workplaces safer for people. We want our end users (you or your employees) to feel safer and therefore SaferMe feels appropriate.
Mapping is a core feature of our business because we don't think the world's problem with health and safety can be solved without it. Current health and safety systems rarely consider geography to be useful information, and most do not even record it. Safety software to date has been about simply 'ticking the box' because the law says you have to. Where ThunderMaps stands apart is that we use risk information to help users be safer. Knowing where a risk is, relative to a user's location, is therefore a critical piece of information.
When a user knows where and what a risk is, it allows the user to avoid or mitigate the risk.
But, our mapping technology is a unique feature which gives us an incredible point of difference – it does say what we do, and that is we make people safer. SaferMe.
Moving forward
We are really proud to introduce SaferMe powered by ThunderMaps. If you are a business looking to actually make your people safer, rather than just ticking a box, we could be the people you are looking for. Signing up for a free trial takes just minutes and you will be up and running with all the safety forms you need out of the box.
For large enterprise organisations, we will still provide the added benefit of branding the most advanced safety platform available, for your business.
Contact the team here.
Subscribe below to get future posts from SaferMe
We send out emails once a month. We won't share your email with anyone.