Heading into the last quarter of 2017, we have added the first batch of many planned speed and backend improvements to handle the increased load of more users of our products.
There are also three new areas of development that we're pleased to deliver to our users.
Read on and we'll talk you through them.
Tracking Where States are Edited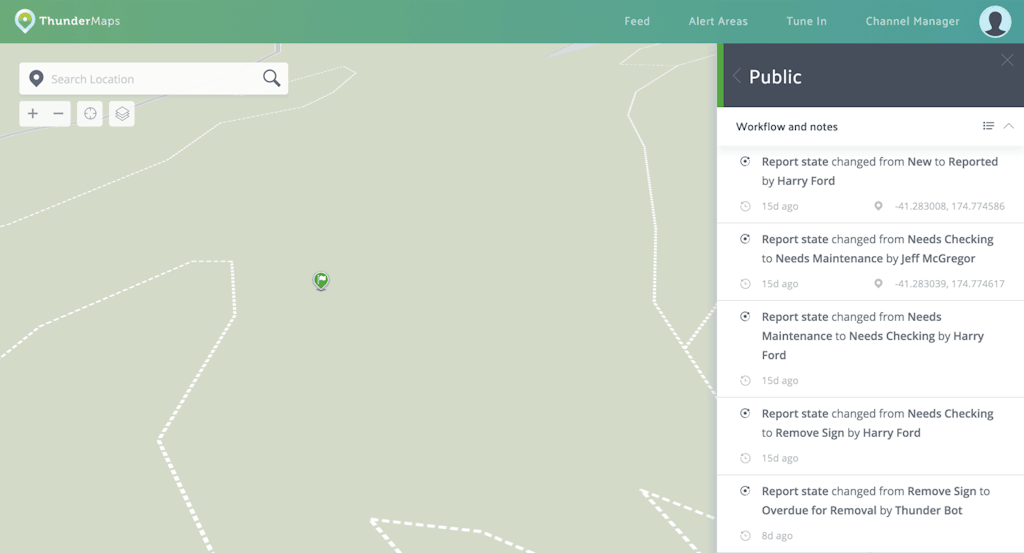 Many of our clients need to manage and change the state of their assets in the field, and when this happens, it's really useful to track not just what the change was, but where it happened. Now, users can do this through the app.
This means that a business owner or project manager can use this feature to confirm that a worker was present when an action was performed, for example, checking a hazard at a site to verify it has been resolved.
Editing Offline Reports
Over the years we've been pushing the boundaries of what a phone can do in offline remote areas. Many of our clients go into offline areas without cell coverage for weeks at a time and so it's important that we deliver advanced features to service their needs.
We've added an extra feature that allows those in offline areas to update their offline reports when they get back into range, in case someone back at base has changed the form they took with them… it does happen.
This extra feature makes for a better user experience for thousands of offline users.
Change the state of multiple reports at once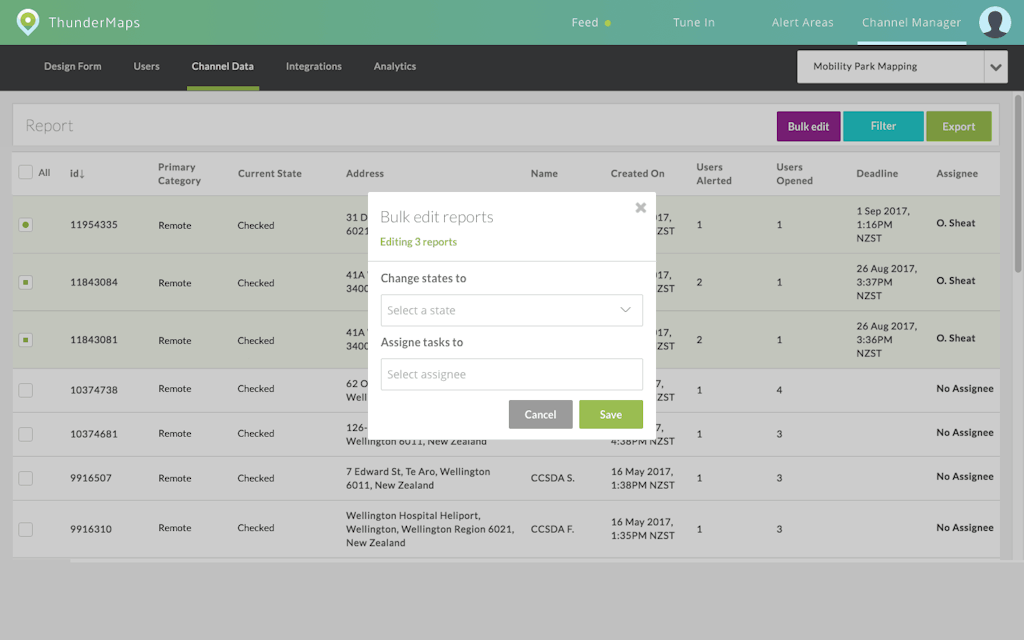 Administrators can now select multiple reports and change their states all in one go – improving the user experience for power users.
How-to: On the Channel Manager, click the 'Channel Data' panel. Select the reports to change by clicking the checkboxes next to each report. Then click 'Bulk Edit' and select the state the reports should be changed to. It will save heaps of time!
The final months of 2017 will see more exciting product improvements rolling through the pipeline – 'til next time when we can share them with you.
Subscribe below to get future posts from SaferMe
We send out emails once a month. We won't share your email with anyone.