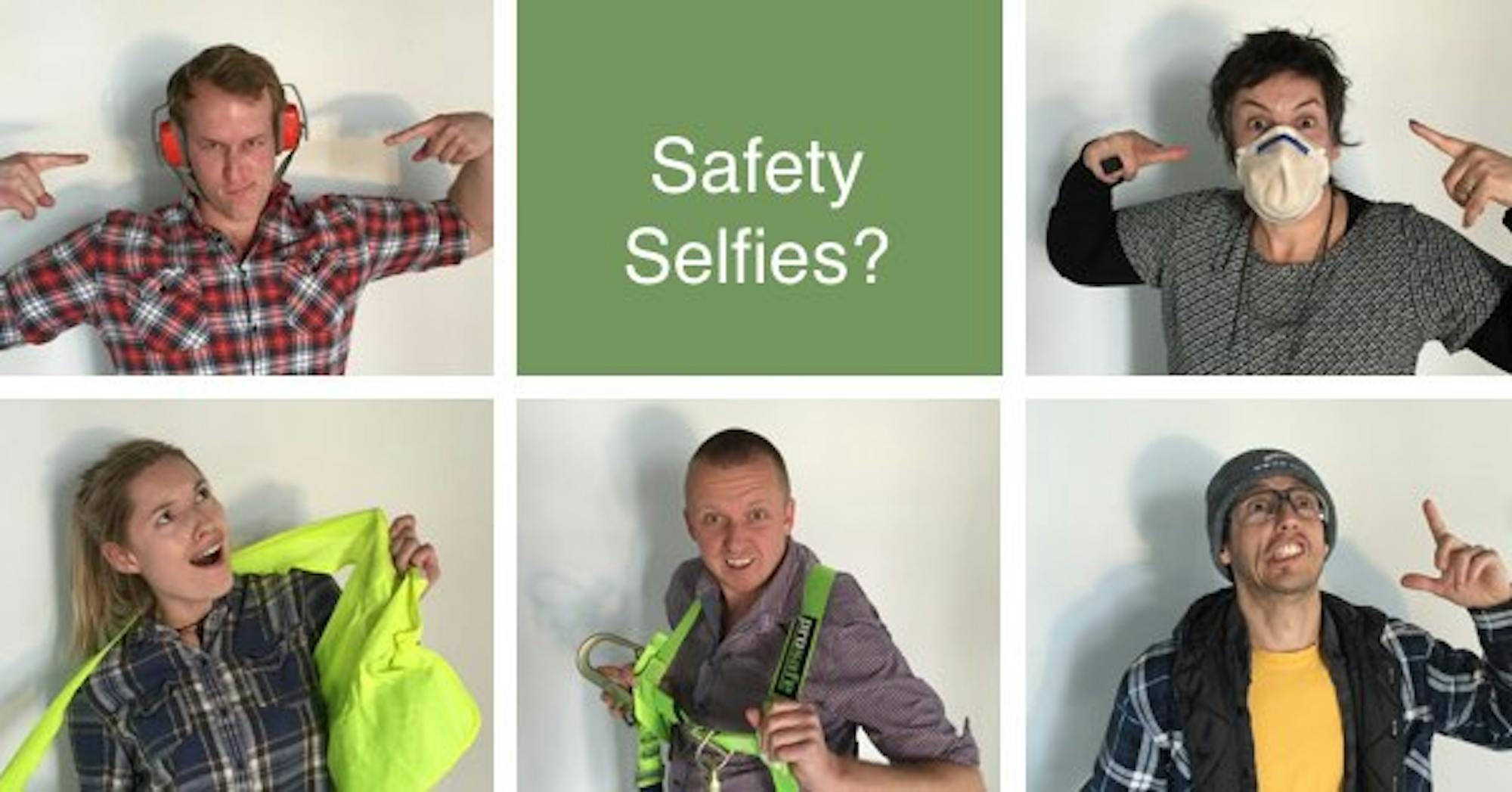 Client case study: A serious subject can still be engaging and fun
A common theme from our new clients is that they are trying to increase engagement in HSE, but that getting change is difficult because "it's a cultural thing".
Big organisations and small are all trying to incentivise good practice in safety procedures and reporting.
A great idea. But how do you go about making real change?
Which led us to a thought: could we leverage the ability to share photos inside SaferMe , to drive engagement from the bottom up within a company?
 Making health and safety fun using safety selfies
We humans love to show off and to be social: why not let people show off that they are being safe at work?
In case you have been asleep, taking a selfie on your phone is a global phenomenon. To the point that they even make sticks to help you do it.
Auckland-based Active Roofing recently started using SaferMe for reporting risks in their workplace, and the idea of safety selfies helped the roll-out of mobile reporting to their team.
Instead of being just a gimmick, safety selfies became part of their everyday business practice when submitting their site-specific safety forms.
Their people enjoy using the software, engaging with each other, and like knowing that at the push of a button their H&S reports are submitted.
Meanwhile, back at head office, Business Development Manager Kate Rose O'Neill gets to see a real-time feed of safety forms being submitted, and can instantly follow up with a comment if issues are seen.
"The forms are collecting the same info as we did before, with the addition of time and location being automatically recorded, so we know the information is accurate. But the photos are fantastic. If there is something wrong on a site my guys can send a photo showing what they are working with, and we can come up with solutions to make the site safer."
Photos allow Katie to keep on top of things, and to give staff real-time feedback and encouragement. Katie said "They will send me a message saying – did you like my photo? And I'm like yes, but improve your high viz!"
Katie described the ability to share reports between people on-site as "Amazing. It's perfect."
Active Roofing started using SaferMe to solve the problem of resolution too. They had a process in place that was "ticking the boxes" with forms manually being uploaded to Google Drive, but the lack of ability to quickly follow up on reports, and lack of pictures and GPS location to help document on-site hazards, was an issue that just had to be solved.
Safety selfies are a great way to get your team having fun and actively participating in being safe – especially when first making the move to being mobile.
For more info on how to get your team involved in making your workplace safer, just fill out the form below.
Subscribe below to get future posts from SaferMe
We send out emails once a month. We won't share your email with anyone.